Posted by Nate in
Day to Day
.
Thursday, January 5th, 2006 at 7:09 pm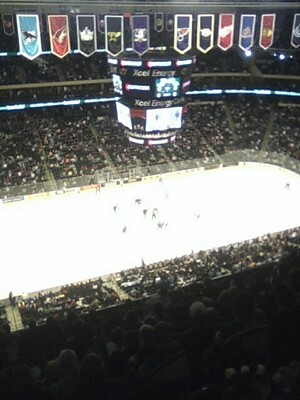 Well, at least one of us was happy – Wild: 2, Avs: 4… Actually, I think we all were pretty happy, it was a great games and some awesome goals. My first live hockey game, in fact! Good stuff…
Similar Posts:
One Response to "Hockey Game!"
Rick Says:
January 6th, 2006 at 8:26 am

A little interstate rivalry – with Sierra as a fan of the "other" state! How cool that you surprised her and went to the game – I'm jealous!