Posted by Nate in
Homeowners
,
The '05 Move
.
Friday, August 12th, 2005 at 4:31 pm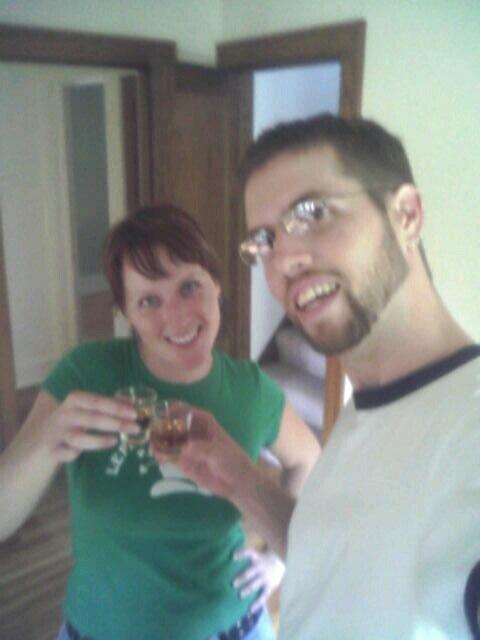 Flor de Caña toast to our new house!
update: This is the day we got possession of the house – somehow I had the foresight to leave a bottle of Flor de Caña handy… I predict this is the last time until we move that you'll be able to see that much clean floor. :)
Similar Posts:
One Response to "Salud!"
M&R Says:
August 12th, 2005 at 11:06 pm

Congrats! Nice way to celebrate with some Flor de Caña! We love you and hope tomorrow goes smoothly. Maybe we can talk on Sunday?